Visa-Free Countries for UAE Residents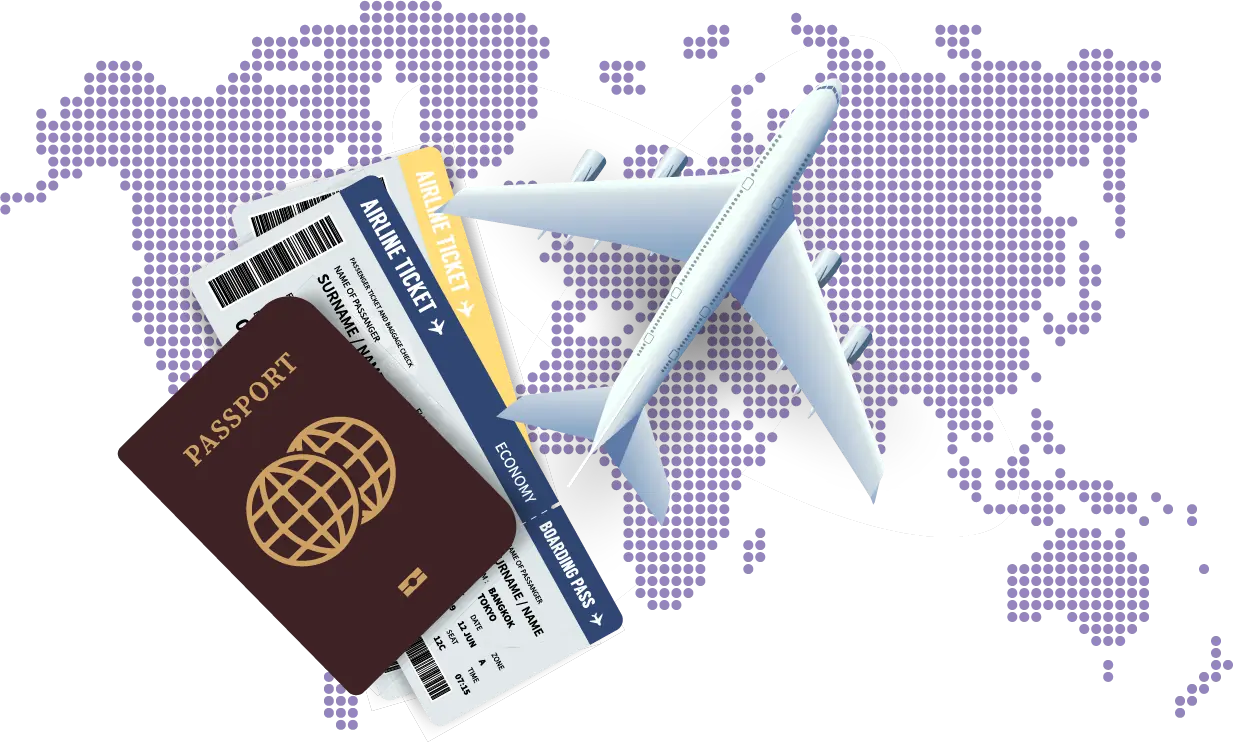 Foreign trips can be a stimulating and an enriching experience for all travel junkies. Exploring other countries, meeting new people, and understanding their cultures is fascinating. Traveling abroad can also broaden your horizons and transform your perspectives & outlook on life. Holidays can be reinvigorating for professionals with demanding careers.

But there is one thing that can play spoilsport and ruin all your fun and excitement. Getting a visa to travel overseas can be quite tedious and challenging at times. Certain countries adopt stringent policies with regard to tourist visas. It may even force you to abandon your travel plans out of sheer frustration.

The best solution is to look out for countries that do not require a prior visa. The countries that issue visas on arrival for foreign tourists can save you from many hassles that bog you down even before you start making travel plans.

Read on to know more about visa-free countries for UAE residents and enjoy your travel with absolute mental peace.
List of Visa-Free Countries for
UAE Residents
The residents of UAE enjoy the privilege of traveling to many countries without a visa. Here is a list of visa-free countries that you can consider for your future travel plans.

UAE and Azerbaijan changed their travel policies in mid-2018. It made it possible for the residents of the UAE to travel to Azerbaijan and get a visa on arrival there.
The Republic of Azerbaijan is located at the boundary of Western Asia and East Europe. Baku is the country's capital and also the largest city. The walled city of Baku is a UNESCO World Heritage Site that is said to be inhabited since the Palaeolithic period.
The city presents a perfect blend of ancient cultural heritage and modern architecture. You can also enjoy the mesmerizing shores of the gorgeous Caspian Sea. The two countries share an excellent relationship, so entry is visa-free for UAE residents who get a 30-day visa on arrival.

Nestled between Asia & Europe, Armenia is one of the earliest countries to embrace Christianity. The region is dotted with beautiful churches, chapels, and monasteries. Not many countries can claim to have preserved their rich heritage as this tiny nation has managed. The capital city of Yerevan is a great place to start your trip and stay for a few days. It is said to be over 3,000 years old with an exciting history. Visa-free entry for UAE residents permits them to stay for 180 days after getting a visa at the airport.

Hong kong is a cosmopolitan region that is famous for its towering skyscrapers, beautiful sightseeing avenues, and luxury shopping. It is one of the most loved travel destinations in the world. It is the culinary capital of Asia that offers mouth-watering delicacies to satiate the gastronomic desires of foreign tourists. The nightlife is vibrant and colorful, with a plethora of entertainment options. Hongkong grants a 30-day visa on arrival for the citizens of UAE.

Indonesia is said to be the largest country formed by islands (around 17,500). It boasts some of the most beautiful natural treasures, like tropical forests, mountains, active volcanoes, deep seas, and pristine beaches. Any travel to the country is incomplete without a visit to the famed Bali islands. The ancient temples are also among the most visited places in the country. Indonesia provides an incredible travel experience for all kinds of travelers. It is on the list of visa-free countries for UAE residents who get a 30-day visa on arrival.

This country is famous for its diversity. The bustling capital city of Kuala Lumpur is a business hub dotted with many tall skyscrapers, including the majestic Petronas Twin Towers. The hinterlands offer a picturesque landscape with lush green rainforests, national parks, and serene beaches. Malaysia is a food lover's paradise with its rich culinary diversity. Hundreds of mountain peaks and numerous amusement parks also attract adventure enthusiasts. UAE citizens get a visa on arrival in Malaysia and can stay up to 90 days.

Maldives is home to some of the most popular beaches in the world. White sand, turquoise waters, luxury resorts & spas, and lip-smacking seafood make it a haven for travelers who visit from different parts of the world. The blue ocean waters and exotic marine life are a treat for your eyes. Maldives offers visa-free travel for UAE residents with a validity of 30 days.

This small island nation in the Indian Ocean offers the perfect ambiance for people who seek relaxation in the midst of sunshine and nature. The country is famous for its white sandy beaches, lagoons, and coral reefs. There are many other options for travelers, like rainforests, waterfalls, national parks, hiking trails, and water sports. The salubrious weather makes it an ideal holiday destination all around the year. The capital city of Port Louis offers exciting shopping & entertainment avenues. It houses many historic buildings that give the place an idyllic old-world charm. Mauritius offers a 90-day visa on arrival for UAE residents.

Singapore demonstrates how modern architectural wonders and natural beauty can coexist in perfect harmony. It is a melting pot of religious and cultural diversity. This financial hub is home to some of the most iconic shopping streets in the world. The botanic gardens, zoos, and adventure parks offer a perfect day out for the entire family. The themed clubs and bars promise you an electrifying nightlife to boot. Singapore is one of the best countries UAE residents can visit without a visa. The visa is granted on arrival in Singapore and is valid for 30 days.

Srilanka is another country famed for its rich natural beauty and diverse wildlife. It is a small island nation in the Indian Ocean. The scenic beaches, holy pilgrimage sites, misty mountains, tea plantations, and adventure sports offer an unparalleled travel experience for foreign visitors. UAE citizens can apply online using the ETA portal and get a visa on arrival in Srilanka. It will be valid for 30 days.
Is Availing of
Travel Insurance Mandatory?
Most countries have made it mandatory for foreign tourists to have international travel insurance. The facility of visa-free entry for UAE residents may not be available without proper travel insurance. It ensures that foreign tourists are protected against medical emergencies, personal liabilities, and travel-related inconveniences. In the absence of travel insurance, the local government will face the onerous task of taking care of the tourists.
What are the requirements for UAE residents to travel to
visa-free countries?
The general requirements for UAE residents to travel to visa-free countries are as follows:
The passport should be valid for at least 6 months from the date of return.
Some countries have mandatory travel insurance coverage for the duration of your trip.
Some countries require tourists to book return tickets and submit the proof.
Some countries require you to provide proof of arrangements for accommodation.
Proof of sufficient funds to cover the cost of your trip.
Frequently Asked Questions on
Visa-Free Countries for UAE Residents
Disclaimer: The information mentioned here is gathered from sources deemed to be reliable & trustworthy. Prominent Insurance Brokers does not promote or recommend any product or service. Please check and verify the information before you book your tickets, apply for a visa, buy an insurance policy, or make any other travel decision.