Get the Best Insurance Plan that fits for Your Need
Get a Quote for
Travel Insurance
What is
Travel Insurance?
Travel insurance is a type of insurance plan that protects you from risks related to domestic and international travel. The policy offers financial help and compensates you for personal losses during your travel.

A travel insurance policy offers complete protection and peace of mind while you travel. You can buy travel insurance online and cover a wide range of situations. This can be flight delays or cancellations, lost luggage, stolen money, health emergencies, personal liability, etc.
Travel Insurance
Insights
Starts at AED 30 (per month)
Number of Countries Covered
Covers the mandatory quarantine expenses for 7-14 days. This includes the cost of RT-PCR tests and medicines
Single Trip : 90 days or until the return date, whichever is earlier
Multiple Trips : Validity of one year with maximum coverage of 90 days per trip
Flight Delays & Cancellations
Loss of Baggage, Money, and Passport
Emergency Medical Expenses
Emergency Dental Expenses
Procedure for Making Claims
Differs With the Insurance Providers
Types of
Travel Insurance in UAE
Travel Insurance UAE is available in three types to suit the needs of different travelers.
Individual & Family Travel Insurance
Individual travel insurance only covers individual travelers who travel alone or with friends. It is comprehensive and covers most travel-related risks, such as trip cancellations, loss of baggage, and medical emergencies.
A family travel insurance plan covers all your family members. You can cover every person from a 30-day-old infant to a 65-year-old senior citizen.
Domestic & International Travel Insurance
Domestic travel insurance plans provide coverage when you travel within the UAE or to other gulf countries. You get insurance coverage for trips, flights, baggage, and health emergencies.
International travel insurance provides coverage when you travel outside the gulf region. These plans are valid across the world. But Schengen travel insurance plans are valid in 26 Schengen countries and specify certain minimum criteria for the policyholders.
All these international plans cover flight delays & cancellations, loss of money & baggage, and health risks while traveling abroad.
A single-trip insurance plan covers a single trip from the point of departure until your return. It covers all the basic travel risks. You can customize the plan with add-on covers. Single-trip travel insurance plans are available for individuals and families.
Multi-trip insurance plans cover multiple trips during the year. These plans are ideal for people who travel at least 3-4 times during the year (E.g., business or corporate travelers). They provide the same benefits as the other travel insurance plans.
Who Should Buy
Travel Insurance?
Travel Insurance can benefit the following categories of travelers.
Individual tourists can purchase an individual travel insurance plan. A group of people traveling together can purchase group travel insurance. There may be limits on the maximum number of people covered under group insurance. It is best suited for professionally conducted tours.
You can also buy travel insurance online if you are traveling with your family. Every family member, from a 30-day-old infant to a senior citizen, will be covered. The upper age limit for senior citizens varies from one insurer to another.
Travel insurance companies also offer special plans for senior citizens above the age of 65. The upper age limit may be set at 85. These plans usually cost more than the regular ones.
School or college students who go abroad for education trips or to pursue their higher education can buy travel insurance. These plans provide travel insurance and coverage for health.
Companies can purchase travel insurance plans for their employees who travel abroad frequently for work. These plans provide all the basic benefits. Add-on covers are available for electronic gadgets and business documents.
Why Do You Need
Travel Insurance?
Travel Insurance is important because it provides the following coverage to the policyholders.
Coverage for delays & cancellations
Flight delays & cancellations are unavoidable at times. But they can ruin your entire trip and cause huge financial losses. Travel insurance coverage can help you cover this risk.
Coverage for personal belongings
You may end up losing your baggage, passport, documents, and money while you are traveling abroad. Buy travel insurance online and get complete protection against such losses.
Travel insurance also provides coverage if you meet with any medical emergency while traveling abroad. It covers the expenses of hospitalization, medicines, and evacuation for treatment. This ensures that you get immediate medical assistance in an emergency.
Travel Insurance UAE covers the cost of any legal claims that can arise during your travel abroad. Legal fees and court fees are also covered.
Most countries have now made it compulsory for foreign travelers to possess travel insurance. So you need to have travel insurance before you apply for a tourist visa. Specific coverage is available for Covid-19 to meet the expenses of RT-PCR tests, quarantine, and treatment.
When is the Right Time to Buy
Travel Insurance Online?
The sooner you purchase travel insurance, the better. Get the travel insurance quotes and purchase a suitable plan once you begin the arrangements for the trip. In any case, it is suggested that you buy travel insurance within 14 days of making your flight reservations.
Benefits of
Travel Insurance
Travel insurance online offers the following benefits to travelers.
Travel insurance covers the financial losses due to an abrupt change in the travel itinerary. This can be due to flight delays or cancellations, hotel booking cancellations, or health reasons.
Travel insurance covers the loss of personal belongings such as luggage, legal documents, money, etc. Any additional expense will be reimbursed by the travel insurance companies.
Medical coverage is one of the greatest benefits of buying travel insurance. This helps in providing emergency medical care for travelers abroad. Many insurance companies have networks of hospitals across the world to deliver cashless treatment. 
Covid-19 coverage pays for the expenses of quarantine, testing, and treatment in foreign countries.
Personal liability insurance covers the cost of third-party claims in foreign countries. Any accidental loss or damage to somebody's life or property will be covered.
Travel insurance online plans are portable. You can easily shift to another insurance provider at the time of renewal.
What is Covered Under
Travel Insurance Online Plans?
Travel Insurance UAE provides coverage under the following three categories.
1. Trip-Related Insurance Coverage
2. Baggage-Related Insurance Coverage
3. Medical Insurance Coverage
What is not covered under
Travel Insurance Plans?
The general exclusions of travel insurance plans are as follows:
Does Travel Insurance Cover
Covid-19 Disease?
Yes. The best travel insurance in UAE provides coverage for Covid-19. You may test positive just before leaving or while you are traveling. If you are infected and then cancel the trip, the cancellation expenses are reimbursed.

If you contract the virus during your travel, the insurance pays for the cost of quarantine, testing, and treatment. Some of the policies also cover the loss due to travel interruptions.
How to Choose the Right
Travel Insurance Online?
You can get the best travel insurance plan by following these steps:
Do not pick the first plan that you come across. Make a comparative study of different policies and their features. Stick to reputed insurance companies with a good track record. You can then shortlist 2-3 plans.
Before you buy travel insurance online, please read the customer reviews & testimonials. See what the existing customers have to say about the insurance company and their experience. Check the ratings on Google and Trust Pilot.
Once you have shortlisted around 2-3 plans, get the travel insurance quotes. Compare them along with their features.
Apart from the basic plan, the add-on covers can help you customize and provide enhanced coverage to suit your needs.
There is no point in buying a comprehensive plan if you do not need all its features. Check whether the policy provides all the coverage you need.
Travel Insurance
Online Claim Process
The claim procedure for travel insurance varies based on the type of claim you submit.
Claims Related to Trips & Flights
Claims for delays & cancellation of trips & flights are reimbursement claims. Keep the flight tickets and hotel reservation receipts handy.
Claims Related to Personal Belongings
Contact the nearest police station and file an FIR. Inform the insurer about the loss. Submit the required documents along with the claim form to receive the reimbursement.
Claims Related to Medical Treatment
Call the insurance provider and inform them about the medical emergency. Approach any of the network hospitals and provide your insurance details. The hospital will begin the treatment after receiving approval from your insurer
All the required documents, such as passport, insurance papers, medical bills, and flight & hotel booking receipts, should be proper to make a valid claim.
How to Renew a
Travel Insurance Policy?
Only the multi-trip policies can be renewed every year. But you can extend the single-trip policies by a few days. It is easy to renew travel insurance online policies. The procedure to renew a travel insurance policy is as follows.
Log in to your insurance provider's portal
Select the renewal form and fill up all the details
Choose the plan you want to renew. Select any add-on cover you want
Verify the details. Pay the premium online for policy renewal
After renewal, all the policy documents shall be sent through email
Cost of
Travel Insurance
The travel insurance premium can be easily calculated using the online calculator. The following details are required for premium computation.
Insurance coverage required
Type of policy & add-on covers
Number of foreign trips in a year
Number of people to be covered
Existing medical conditions
Specific personal details
Frequently Asked Questions About
Travel Insurance UAE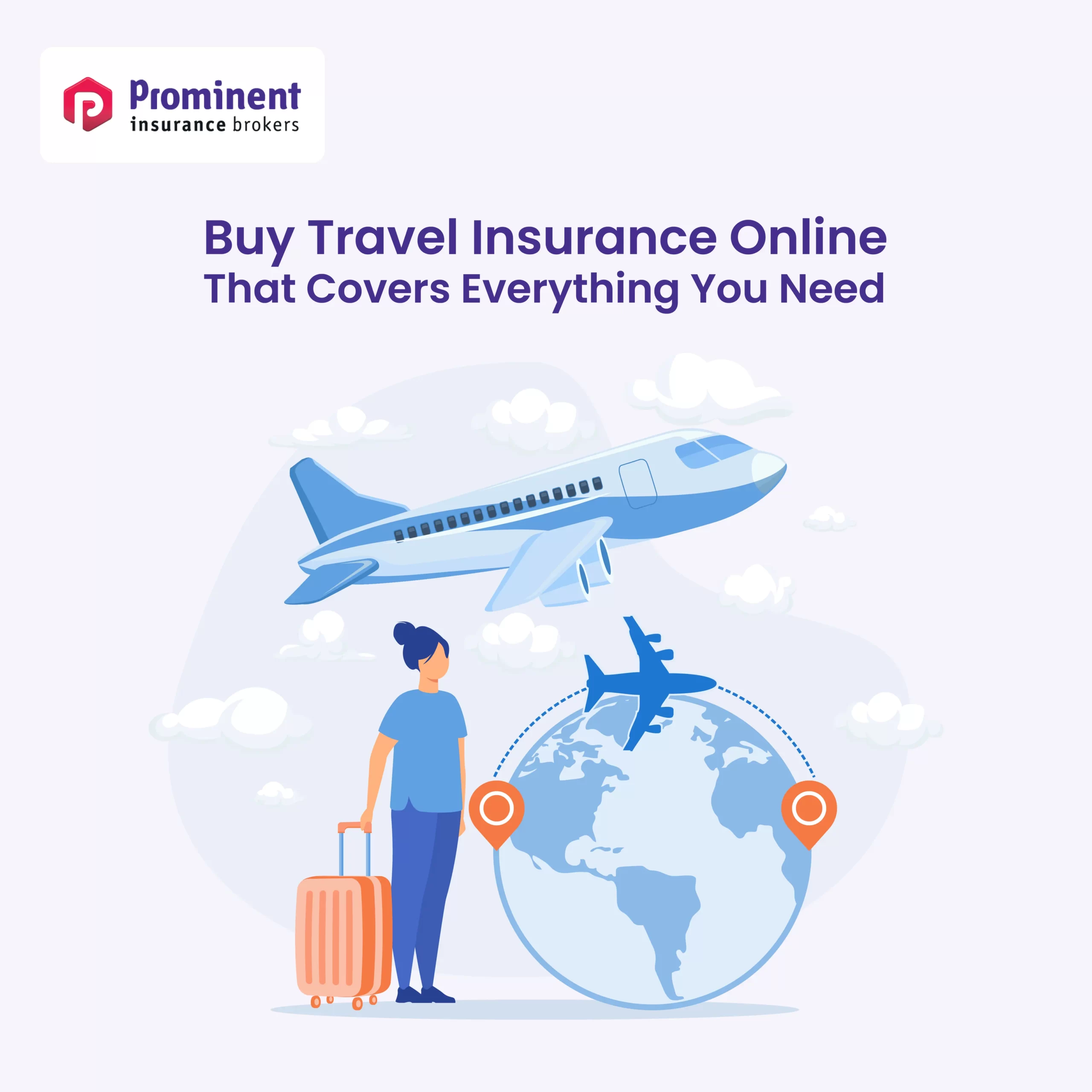 Disclaimer: A third-party insurance provider provides the travel insurance coverage referenced on this website and is subject to the policy's terms and conditions. Please read carefully to understand the coverage and exclusions.   The coverage provided by this travel insurance policy is subject to exclusions and limitations, including pre-existing medical conditions and high-risk activities.