Pre Existing Conditions in Health Insurance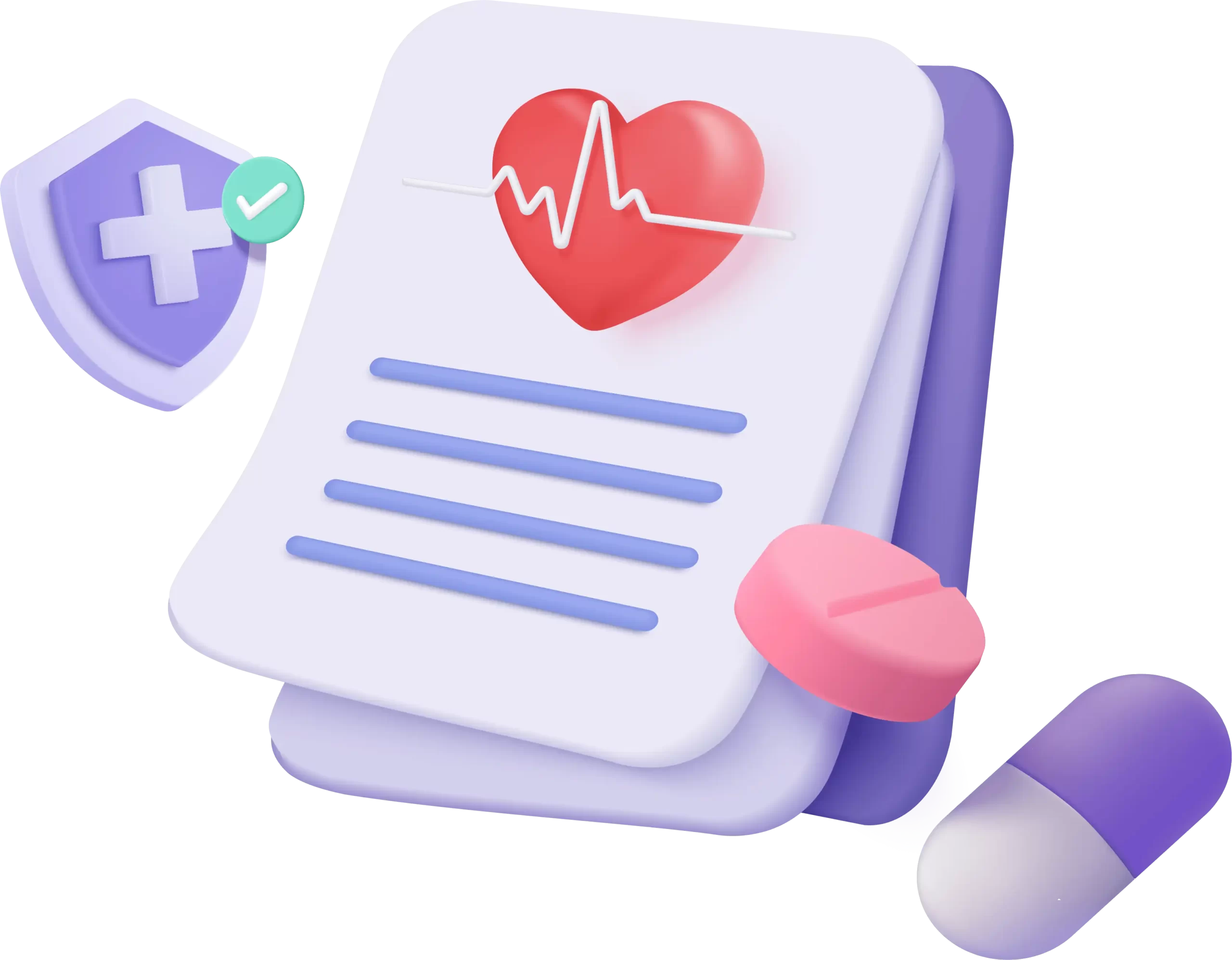 Get a Quote for
Insurance
What is
Pre-Existing Condition?
Pre-existing conditions refer to a disease, injury, or health condition the policyholder has before applying for medical insurance coverage. Some examples of pre-existing conditions are diabetes, high blood pressure, asthma, thyroid, pregnancy, etc.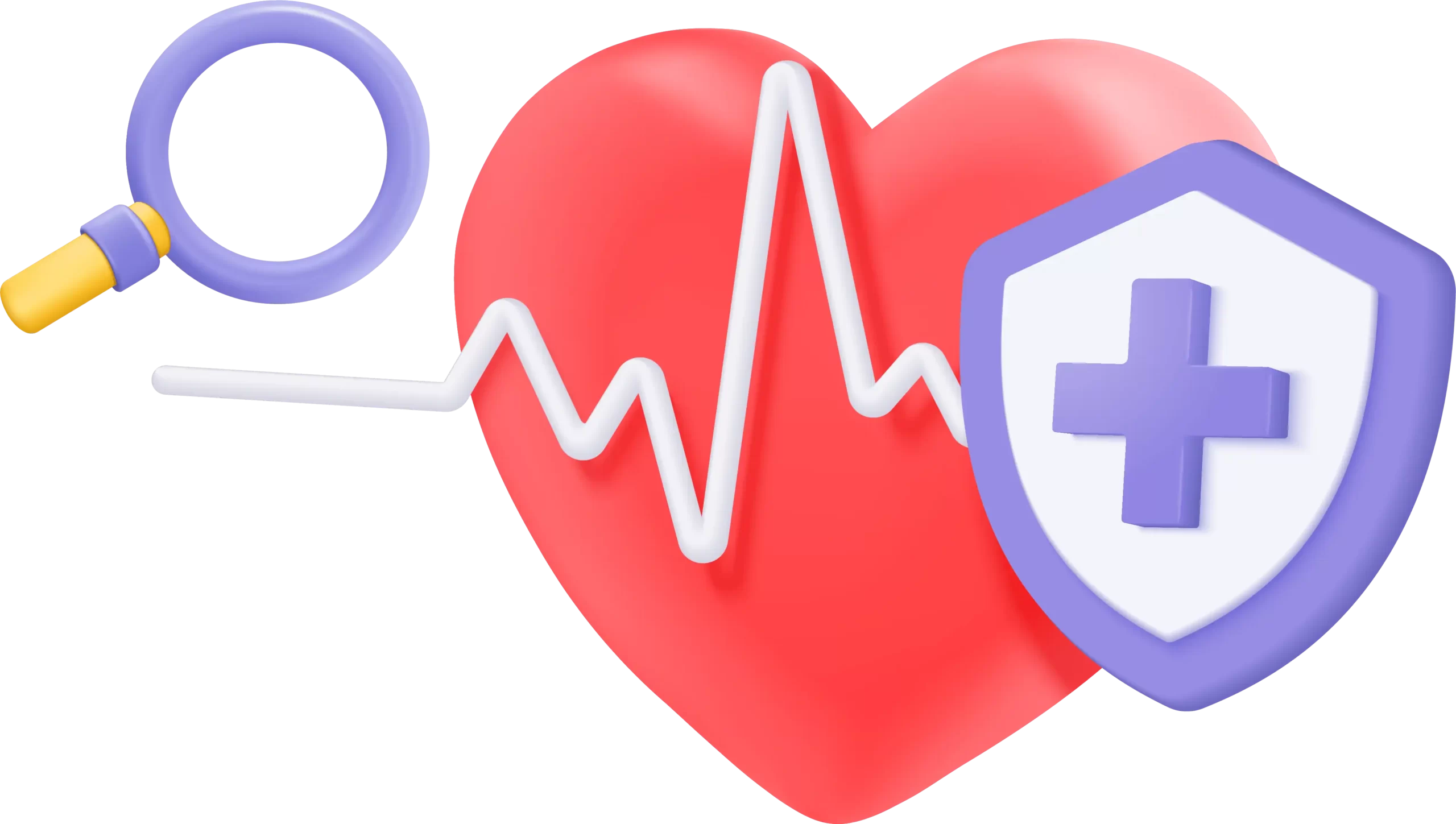 How Do Pre-Existing Diseases Affect Your
Health Insurance Coverage?
Getting health insurance for pre-existing conditions can pose certain challenges to policyholders. Pre-existing conditions may eventually turn serious or chronic and require expensive treatment procedures. Due to higher risk perception and a greater probability of claims, the insurers may demand a higher premium. They may also refuse to cover certain pre-existing ailments.
Why is it Important to Declare
Pre-Existing Diseases?
Pre-existing diseases have to be declared at the time of purchasing the policy. The health insurance policy is issued based on the information provided by the applicant in the proposal form. A deliberate act of concealing some material information or wilful misrepresentation of facts amounts to a breach of trust or fraud by the policyholder. If the insurance company discovers this fact later, it may lead to the rejection of claims and cancellation of the policy without a refund of premiums paid. The insurer can also initiate legal proceedings against the policyholder.
Pre-Existing Diseases
Waiting Period
The waiting period for pre-existing diseases refers to the duration for which the policyholders need to wait to get the health insurance coverage benefits for such diseases. Pre-existing health conditions will be covered by the insurer only after completing this period. The waiting period commences from the policy date. The insurer typically rejects any claim for pre-existing diseases during this period.
How Are
Pre-Existing Conditions Determined?
Any disease, injury, or medical condition that you have before purchasing health insurance may be treated as a pre-existing condition. The insurer can check for prior medical treatments or diagnoses that point toward pre-existing conditions. A medical examination may be made mandatory by the insurer in some instances.
The policyholders are also expected to provide a true and complete disclosure of material facts at the time of purchasing the policy.
List of Pre-Existing Diseases in
Health Insurance
Some common examples of pre-existing diseases in health insurance are listed below.
Can I Get Health Insurance For a
Pre-Existing Condition?
The health insurance laws in Dubai make it mandatory for insurance companies to provide health insurance. So insurance companies cannot deny coverage to people with pre-existing health conditions. It is also applicable to other regions of the UAE.
But the insurance providers typically specify a waiting period of at least six months to cover pre-existing conditions. It can only be waived in cases of medical emergencies. Premium loading can also enhance the amount of premium payable to cover pre-existing conditions.
Will a Pre-Existing Condition Result in a
Higher Premium?
Insurance companies are generally more cautious and vigilant in providing insurance that covers pre-existing conditions. It may entail expensive healthcare procedures if these conditions turn severe or chronic in the future. So the insurers may charge higher premiums to provide coverage to policyholders with pre-existing conditions. Apart from the waiting period clause, insurers seek to manage the risks of pre-existing conditions by loading higher premiums.
How to Get Health Insurance With a
Pre-Existing Condition?
Now you can get health insurance coverage despite certain pre-existing medical conditions. Just watch out for the waiting period applicable to specific conditions and the additional premium (if any) payable to get pre-existing conditions insurance coverage. Most insurers in the UAE provide coverage for pre-existing conditions with a minimum waiting period of 6 months. But this condition can be waived during medical emergencies.
Tips to Buy Health Insurance if You Have a
Pre-Existing Disease
Here are some valuable tips that can help you get health insurance even if you have some pre-existing conditions.
Compare the waiting period applicable to specific medical conditions in different policies. Choose an insurance plan with a minimum waiting period for pre-existing health conditions.
Check whether the insurer is willing to provide coverage for pre-existing conditions by charging a higher premium. You can purchase the policy if the benefits outweigh the costs.
Do not worry about routine health issues such as cold, cough, or fever. They are not considered to be pre-existing conditions by the insurers.
Never hide material information about your health while buying medical insurance. It can lead to the rejection of your claims and the cancellation of your policy.
Many health plans have a copayment clause. It requires policyholders to share the burden of medical expenses for pre-existing diseases. Try to avoid such plans as far as possible.